The new year is upon us. Typically, Sleight of Hand (SOH) would begin the annum by adding to our growing collection of helpful articles regarding piercings and tattoo culture along with design ideas. Followers (you?) may have been expecting a 700 word editorial on something of that nature. We thought we have a little more fun this time around. How? By creating some funny body piercing memes to set the tone for 2023 and beyond. Without further ado, let's have a look!
*Feel free to share our images below via linked attrabition back to this article.
Top 5 Memes About Body Piercing and Why You Should Book Yours at Our Downtown Vancouver Studio Today
---
Best Body Piercing Memes 2023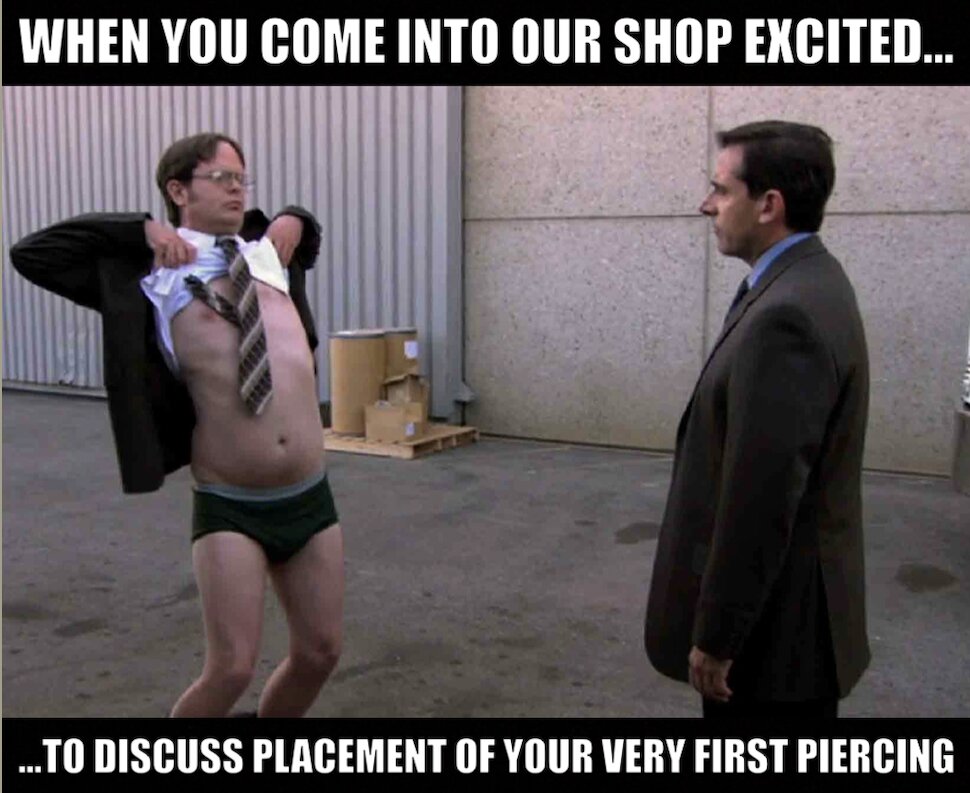 ---
Thanks for letting has some fun with this – we hope you enjoyed it too! Are you're ready for your next body piercing? If located in the Greater Vancouver BC, schedule a consultation at our downtown studio today.